This safe playmat features 10 interlocking puzzle tiles containing vibrant images that help children learn colors and shapes. The play mat puzzle pieces also develop hand-eye coordination and gross motor skills.
It keeps kids off dirty floors as well as hard and/or cold surfaces that can cause them discomfort. This safe playmat is ideal for homes, play rooms, exercise rooms, daycares and schools.


*Colors in the photo was took by camera, please take actual goods as standard.

Size: 30.5cm x 30.5cm

Thickness: 10mm

Material: EVA

Density: 100kgs/m3

Texture: T Texture

MOQ: 2500sets(10pcs/set)

- ASTM & EN71 test passed.

- Formamide below 200ppm.

- Non-smell & non-toxic.

- Interlocking & anti-slip.

- Closed cell Eva Foam .

- Light weight & durable.

- Shock absorption.

- Easy to clean and store.
- Detailed Measurement -

- Product Comparison -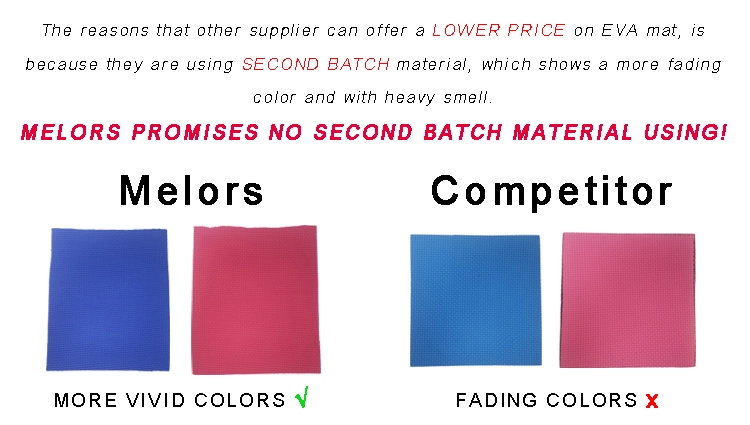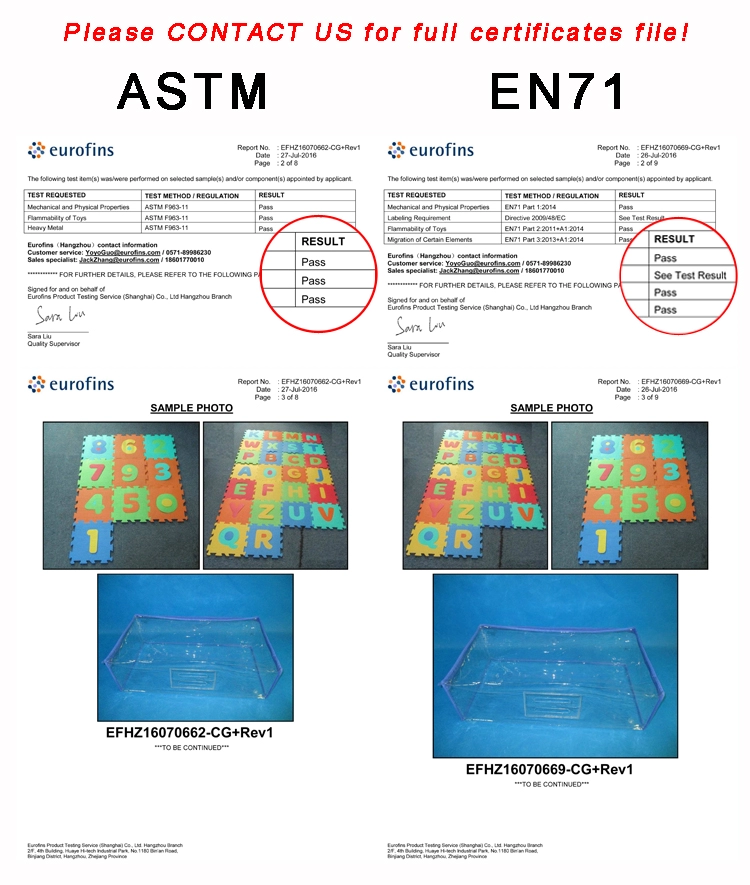 - Product Application -

- Production Process -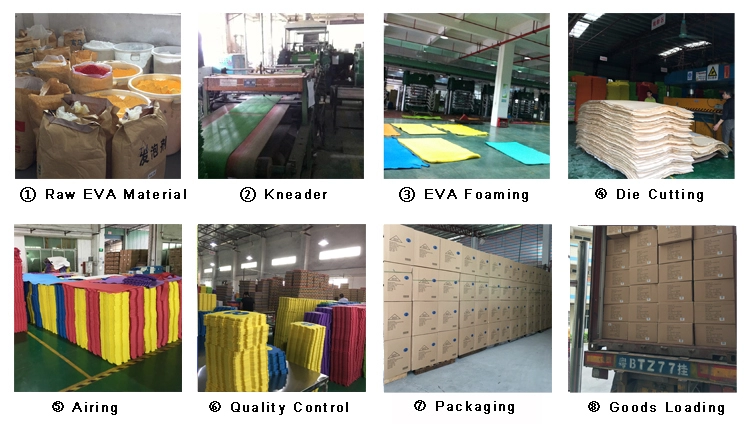 - Related Products -

Bubbles Puzzle Mat Plain Puzzle Mat Animals Puzzle Mat

Alphabets Puzzle Mat Numbers Puzzle Mat Vehicles Puzzle Mat
- Customers Feedback -

- Packaging -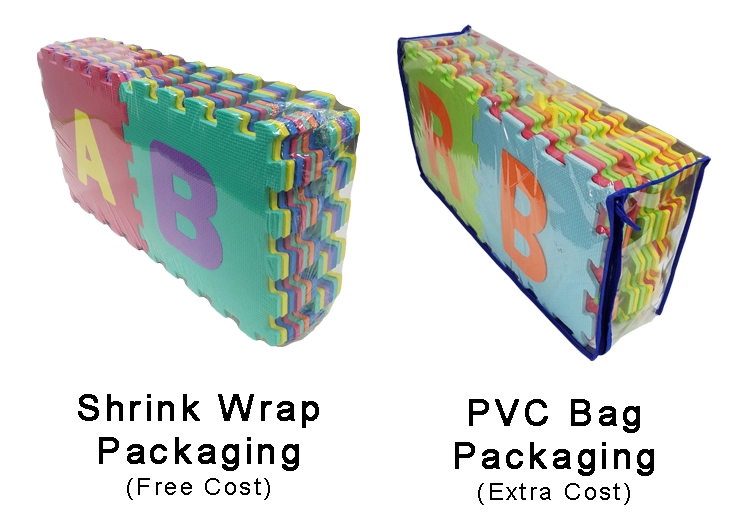 - Shipping -
- Offer shipping cost based on nearest sea port to customer.
- Customer can ask shipping agent to pick up the goods from our factory.
- About Us -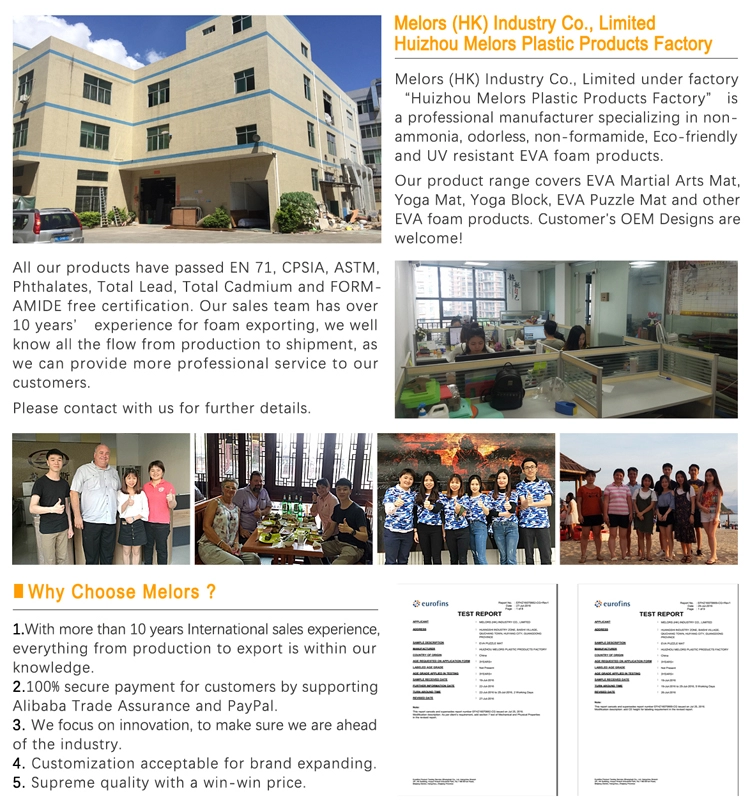 - FAQ -
1. Q: What if I get the Puzzle Play Mat with bad issues?
A: Please do send the photo of bad product to us, we provide the free replaced one to you if the problem is on our side.
2. Q: Does your Traffic Puzzle Mat comes with heavy smell?
A: The raw EVA material we use is first batch and non-smell, there will be a few smell but it comes from the foaming process, we will have the Puzzle Mat airing after the production, so that the mats you received will have no heavy smell.
3. Q: Do you have certificates for your Puzzle Mat?
A: Yes, we have passed ASTM and EN71 test, and we can send certificates for reference via email.
4. Q: What's the best way to ship the Baby Puzzle Mat ?
A: The best way is to ship by sea, takes a longer time than by express or air, but with lowest shipping cost. Please do contact us early to make sure the time is enough.
5. Q: Do you support customized colors?
A: Yes, you can either tell us the pantone color number or send the colors samples to us, then we can match for you.
6. Q: Will the colors of your Puzzle Mat fade after using?
A: Not at all. We use the best EVA foam material, which makes the color not fading.
7. Q: Does Melors ship worldwide?
A: Yes, we do sell a lot to all over the world.