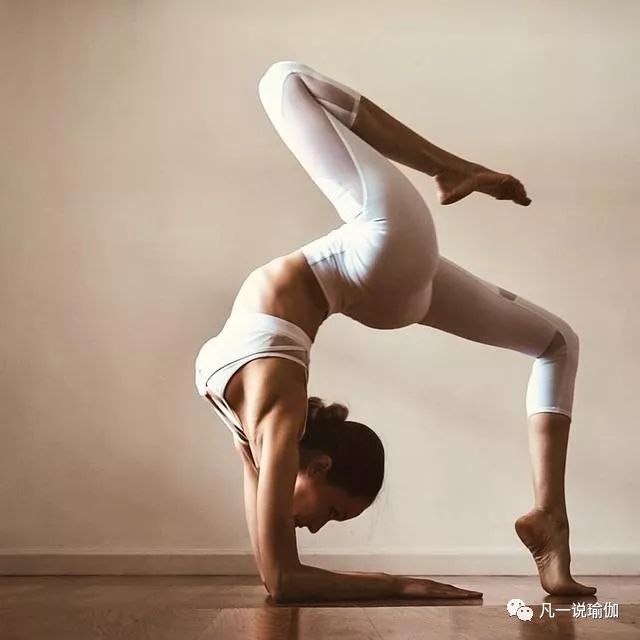 Why do you practice yoga every day, but your body gets harder and harder?
A few days ago, a friend told me in private message: I have been practicing yoga for a while, but I feel that my muscles are getting harder and tighter. I don't know what's going on.
This question is quite representative, so I took it out and discussed it with everyone.
In everyone`s impression, yoga is stretching, stretching, and flexibility exercises. No matter from which aspect, it should be that the body's toughness is getting better and better, and the flexibility is getting higher and higher, rather than feeling more and more. I feel tight and uncomfortable.
Some friends may say that practicing Ashtanga is more forceful, and the body may become harder and harder, but this is not the case. Some movements may be biased towards strength, but if your body is not flexible enough, there is still no way to complete it. In other words, your muscles are tight, your joints are not flexible enough, and your body is weak. No matter how powerful you are, you can't do it. For example, Yoga Wheel pose, dove pose, dance king pose and so on. So no matter what kind of yoga you are practicing, if your body gets harder, there must be a problem and you need to reflect.
According to my own experience, practicing yoga causes the body to become tighter and muscles become tighter. There are three most common reasons.
1. Use brute force to tighten the muscles when doing movements, or keep the muscles in a state of tension to complete the movement.
We always say that muscles must be tightened during exercise so that muscle strength can be exercised. In other words, muscle contraction produces strength.
But there is another case where the muscles contract, which will not produce force, but will only make the muscles stiff. Now you can put down your phone and simulate your state of being frightened. You may hold your shoulders with your hands, shrug your shoulders, shrink your body into a ball, observe your muscles, and you will find that your muscles are tight at this time. But his muscle contraction and tightening during exercise are completely different things. The former makes the muscles stiff, the latter makes the muscles generate strength.
Some people will suddenly stop responding in place when encountering an emergency. At this time, the muscles are actually tense to a tight state. There is no strength but stiffness.
In the process of exercise, some people use too much force and deliberately, which will cause the muscles to be in a state of tightness in fright. Exercise in this state will not only fail to exercise your body, but will also cause stiffness in the long run.
So you see that we emphasize shoulder and neck relaxation in many shoulder and neck exercises, such as cow face pose, neck exercise, shoulder-round exercise and so on. Relaxation here means not to deliberately create tension and tightness in the muscles.
So you will find that after doing some shoulder exercises, some people feel that their shoulders are very relaxed, just like they don`t have them, but some people feel more tired after doing some shoulder exercises, and their muscles seem to shrink into a ball, twisting like a towel. The feeling of being together is the result of deliberately tightening the body without relaxing when doing movements.
In other words, muscle contraction is caused by exercise, not by your deliberate tightening.
A bit like dancers, some people dance more softly, but some people are more stiff and can`t let go. A soft dance does not mean that there is no power, it also requires power, but its power is generated by movement, not by you deliberately tightening, deliberately tightening will produce tension, it will tighten the muscles, and it seems that the movement is not enough. Coordination, it is possible to practice harder and harder.
2. There is a problem with the asana arrangement, and the practice of the reverse asana is not paid attention to.
We all know that yoga asanas have reverse asanas, especially some stronger asanas. After practicing these strong asanas, we must follow up with its reverse asanas to synthesize and counteract the negative effects of strong asanas. If you don`t understand this, it`s equivalent to the same principle that we need to practice hip internal rotation and adduction to balance the hip abduction and external rotation.
In "The Heart of Yoga", the author said such a metaphor. Everyone knows that headstand is the king of asanas, so practice a 5-minute headstand every morning and practice a 5-minute headstand before going to bed. As a result, some people become more rigid as they practice. why? Because his headstand exercises are isolated, we usually do infantile relaxation after the headstand exercises, or practice simple spinal twist to relax the back.
Of course, as a beginner, you may not be able to figure out what the reverse asanas are. Just remember that you don`t bring the discomfort of the body from the previous asana to the next. There are many small series combinations in yoga practice. Some combinations consist of a peak asana plus the previous preparation and the back offset asana. You can pay a little attention to it in your usual practice.
3. Do not pay attention to rest technique and cannot relax the body completely.
If the reverse asana is to avoid bringing the discomfort of the previous asana to the next asana. Then the rest technique is to prevent you from bringing this practice into your life to the next practice.
Let yourself completely relax during the rest technique. This may be guaranteed in the time of the rest technique in the yoga studio, but whether you can completely relax or not depends on you. Many people may not even be able to guarantee the time when they practice at home. The time for rest surgery is too short, so they just go through the process or simply don't do it. You must pay attention to the rest technique. In fact, it should be more advantageous to practice at home. At least you can grasp it by yourself until you feel completely relaxed. 10 minutes and 20 minutes are all right.
This is my conclusion. I practice yoga by myself and observe the causes of physical stiffness when others practice yoga. If you have other opinions and situations, please leave a message below the comments and discuss common progress together.
Melors (HK) Industry Co., Limited
TEL: 86-752-3553578
WEBSITE: www.melorsfoam.com