How to clean Tpe Yoga Mat?
As people pay more attention to exercise, but we office workers do not have time to go, many women will buy tpe yoga mats and exercise at home, and tpe yoga mats are made using tpe raw materials, so how to clean What is the method of tpe Yoga Mat?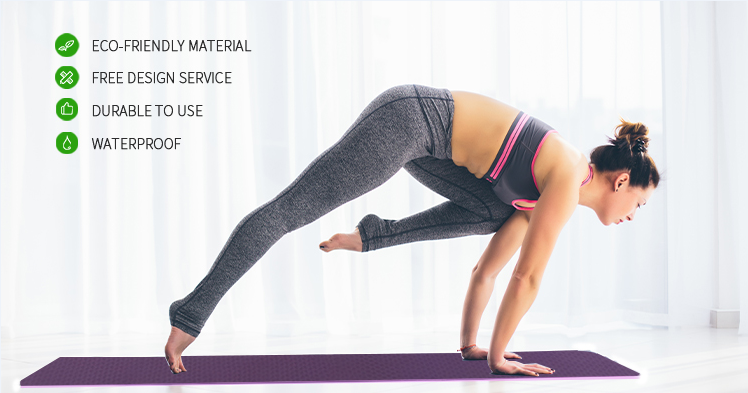 In fact, tpe yoga mats need to be cleaned frequently. Unclean tpe yoga mats may cause you to get bacteria and cause illness. Therefore, it is necessary to clean tpe yoga mats. The best way to clean a tpe yoga mat is to use light soapy water or shower gel to scrub the surface of the mat, rinse with water and dry it. It should be noted that the less lotion the better, because any residue will make the yoga mat slippery in the future. And after scrubbing the mat with a damp cloth, be sure to rinse it off. It is best to roll up the yoga mat with a large dry towel, soak up the excess water, and let it dry in the shade. Do not expose it to the sun, which will damage the mat. Another good way is to buy a yoga drape and spread it on the mat. Just wash the drape when it gets dirty, which is very convenient. And it absorbs sweat in summer and keeps warm in winter.
Melors Team
2020.11.20
E-mail: cs@melorsfoam.com
Tel:+86-752-3553578
Huizhou City Melors Plastic Products Co., Limited
Business Type:Manufacturer
Product Range:Pool & Accessories , Other Boxing Products , Other Educational Toys
Products/Service:EVA Puzzle Mat , Martial Arts Mat , Boat Flooring , EVA Faux Teak Sheet , Deck Pad , Surfboard Traction Pad
Certificate:RoHS
Company Address:Huangshi Industial Zone, Baishi Village, Qiuchang Town,, Huizhou, Guangdong, China