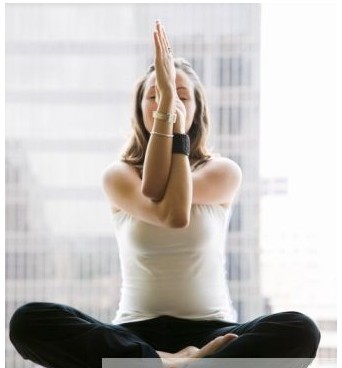 The advantage of practicing yoga after childbirth is that the supporting tissues and ligaments of the pelvic floor are in a relatively relaxed state, making it easier to complete certain postures. Regular and moderate yoga training helps new mothers eliminate the physical and psychological problems that arise after becoming a mother, such as physical recovery, insomnia, emotional changes caused by hormonal imbalances, and the challenges of caring for newborns. Various specific asanas, effective breathing, and calm meditation of postpartum yoga help mothers to restore their shape, breast milk, and energy.
1. Restore body shape: improve blood circulation, restore skin tension and reduce fat accumulation, thereby achieving the goal of weight loss. Since the joints of the body are loose after delivery, follow the guidance of professional yoga teachers to avoid sports injuries.

2. Improving poor posture: Pregnant women are prone to poor posture due to physiological changes, such as forward movement of the body's center of gravity, cervical lordosis, forward pull of the shoulder splint, forward pelvis, and shift of the center of gravity to the heel. And after delivery, the center of gravity moved forward due to holding the baby. Therefore, it is easy to cause postpartum neck, back, pelvis and heel pain.

3. Strengthen the arm muscles: After the baby is born, the work of bathing and holding the baby is done by the strength of both hands and arms.

4. Rebuild the muscle tension of the abdomen and pelvic floor: After giving birth, the abdominal muscle tissue relaxes and the tension becomes weak. Yoga training can strengthen the recovery, strengthen the abdominal and pelvic muscles, strengthen the support of the internal organs in the pelvis, and prevent the occurrence of compressive urinary incontinence.

5. Improve signs of foot edema: During pregnancy, leg edema occurs due to the fetus oppressing the inferior vena cava, even causing varicose veins of the lower limbs.

6. Strengthen physical recovery: Due to the decline in physical fitness of pregnant women during pregnancy, they often feel weakened and weakened after delivery. Doctors and experts say that practicing yoga is of great help to the recovery of postpartum physical fitness.
Melors Team
Lunar Chen
sales03@melors.com
Nov. 20th, 2020
Huizhou City Melors Plastic Products Co., Limited
Business Type:Manufacturer
Product Range:Pool & Accessories , Other Boxing Products , Other Educational Toys
Products/Service:EVA Puzzle Mat , Martial Arts Mat , Boat Flooring , EVA Faux Teak Sheet , Deck Pad , Surfboard Traction Pad
Certificate:RoHS
Company Address:Huangshi Industial Zone, Baishi Village, Qiuchang Town,, Huizhou, Guangdong, China


Previous: How to clean tpe yoga mat?